Reading & Phonics at Shalford Infant & Nursery School
At Shalford, we believe that all our children can become fluent readers and writers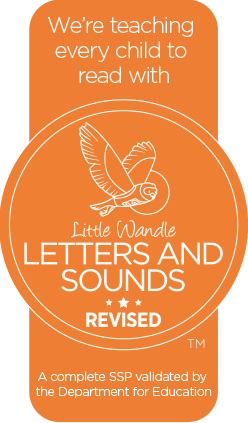 . This is why we teach children to read and write through a rigorous and consistent systematic synthetic phonics (SSP) programme. Research has proven that teaching phonics is the best way to teach children to read, and reading is fundamental to a child's ability to be successful across all areas of school life and beyond.
At Shalford, we have introduced the Little Wandle Letters and Sounds Revised programme, which draws on the latest research into how children learn best. We start teaching phonics in Nursery and follow the Little Wandle Letters and Sounds Revised progression, which ensures children build on their growing knowledge of the alphabetic code, mastering phonics to read and spell as they move through school. As a result, our children are able to tackle unfamiliar words as they read. At Shalford, we also model the application of the alphabetic code through phonics in shared reading and writing, both inside and outside of the phonics lesson and across the curriculum. We have a strong focus on language development for our children because we know that speaking and listening are crucial skills for reading and writing in all subjects.
Children are taught phonics lessons as a class every day, following the clear progression (which can be viewed in the document below). Through careful daily and summative assessment, children are identified for additional phonics support if necessary to ensure progress, with the aim of no child falling behind and every child becoming a successful reader. Teaching phonics with fidelity to our chosen programme ensures learning stays in children's long-term memory and enables children to apply their learning to become competent readers and writers.
By the end of KS1, children will be fluent at decoding, and we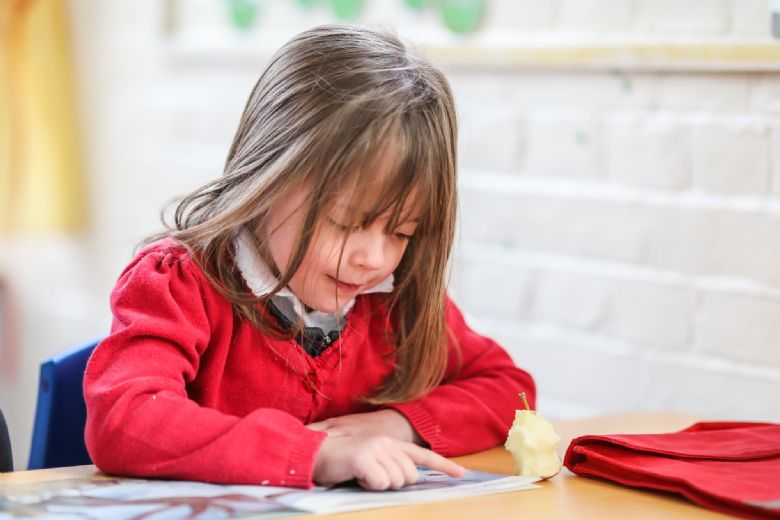 aim for children to be able to:
Read with confidence, fluency and good understanding, drawing upon a range of independent strategies to self-monitor and correct;
Have an interest in a reading for enjoyment and pleasure;
Acquire a wide vocabulary;
Meet age related expectations for reading, with the aspiration to exceed them.
Comprehension
At Shalford, we value reading as a crucial life skill. By the time children leave us, they read confidently for meaning and regularly enjoy reading for pleasure. Our readers are equipped with the tools to tackle unfamiliar vocabulary. We encourage our children to see themselves as readers for both pleasure and purpose.
Because we believe teaching every child to read is so important, we have a Reading Leader who drives the early reading programme in our school. This person is highly skilled at teaching phonics and reading, and they monitor and support our reading team, so everyone teaches with fidelity to the Little Wandle Letters and Sounds Revised programme.
Parents and carers can often worry about the pronunciation of phonemes; these useful videos will help you ensure you're producing the correct sound:
Phase 2 – sounds taught in Reception Autumn 1
https://www.littlewandlelettersandsounds.org.uk/wp-content/uploads/2021/03/Pronunciation_guide_Autumn_1.pdf
Phase 2 – sounds taught in Reception Autumn 2
https://www.littlewandlelettersandsounds.org.uk/wp-content/uploads/2021/03/Pronunciation_guide_Autumn_2.pdf
Phase 3 – sounds taught in Reception Spring 1
https://www.littlewandlelettersandsounds.org.uk/wp-content/uploads/2021/08/LS-Grapheme-info-sheet-Phase-3-Spring-1.pdf