Promoting British Values
At Shalford Infant & Nursery School we uphold and teach pupils about the British Values which are defined as:
democracy
rule of law
individual liberty
mutual respect
tolerance of those of different faiths and beliefs
These values are taught explicitly through Personal, Social, Health and Emotional (PSHE), Relationships and Sex Education (RSE) and Religious Education (RE). We also teach British Values through planning and delivering a broad and balanced curriculum.
The school takes opportunities to actively promote British Values through our daily assemblies and whole-school systems, such as electing and running a successful School Council. We also actively promote the British values through ensuring that our curriculum planning and delivery includes real opportunities for exploring these values. Actively promoting British Values also means challenging pupils, staff or parents expressing opinions contrary to fundamental British Values, including 'extremist' views.
At Shalford Infant & Nursery School, these values are reinforced regularly and in the following ways:
Democracy:
Democracy is an important value at our school. Pupils have the opportunity to have their voices heard through our School Council. The elections of members of the School Council are based on pupil votes. Voting is used extensively in the school. Pupils voted on what they wanted a small house in the playground to become: they voted on making a lego workshop. The School Council makes many decisions in the school, such as deciding what they want to do to raise money for Red Nose Day. School Councillors also give weekly awards to pupils demonstrating positive behaviour and attitudes towards learning.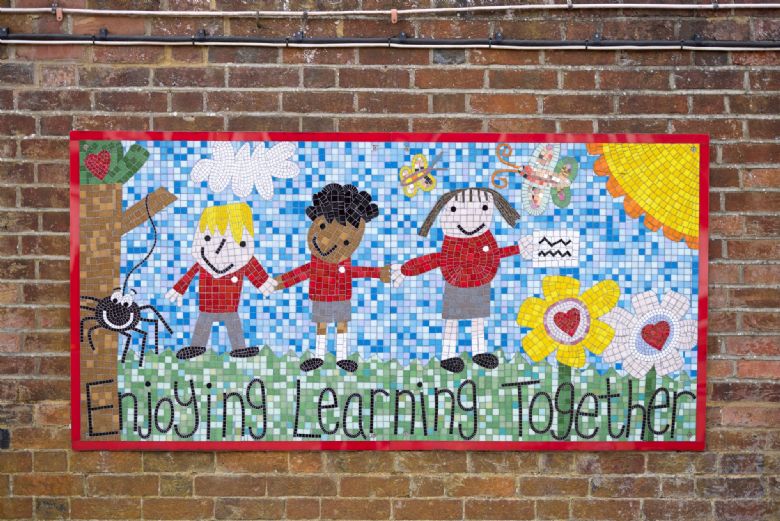 In each class, pupils vote for the topics they would like to learn about. In Acorn Class (Nursery) and Oak Class (Reception), for example, children are introduced to democracy by voting for the colour of play dough and role-play areas they want. In Ash Class (Year 1), pupils take turns for using the listening puppet. Learners in Pine Class (Year 2) vote for their end of year treat.
The Rule of Law:
The importance of laws and rules, whether they are those that govern the class, the school or the country, are consistently reinforced throughout regular school days. Consistent rules are used across the school. Children are asked to identify which aspect of the rules they have broken to ensure that this connection is made and understood. Learners who make the right choices during lunch have their name entered into a weekly lottery to sit on the Golden Table with the head teacher. The school also has online safety rules, which are regularly discussed in computing lessons. Pupils in Key Stage 1 have rules for talking to their learning parters. Oak Class (Reception) learners had a visit from a police officer and learnt about people who help us. Children in Ash Class (Year 1), have a noise level poster, a group learning code, and have a driver and navigator when sharing a computer or iPad.
Individual Liberty:
Pupils are actively encouraged to make choices at our school, knowing that they are in a safe and supportive environment. As a school we provide boundaries for our children to make choices safely, through the provision of a safe environment and planned curriculum. Pupils are encouraged to know, understand and exercise their rights and personal freedoms and are advised how to exercise these safely, for example through our online safety teaching and PSHE lessons. Pupils are given the freedom to make choices, for example, signing up for extra-curricular clubs and choosing the level of challenge in some lessons. Children across the school select the topics they would like to learn about and ask questions they would like to answer during the topic. In Acorn Class (Nursery) and Oak Class (Reception), children also learn through child-initiated activities.
Mutual Respect: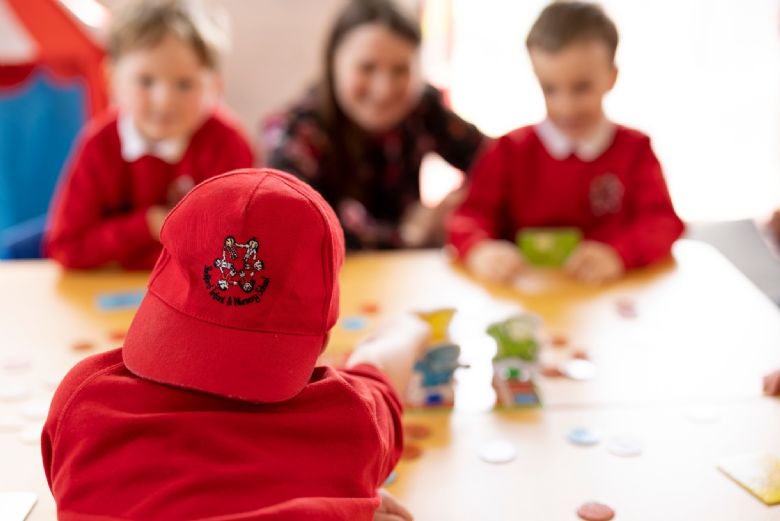 Assemblies emphasise the importance of mutual respect and tolerance. Children and adults alike, including visitors, are challenged if they are disrespectful in any way. The school holds an annual Anti-Bullying Week to help children learn about showing respect to other children. In Key Stage 1, each class has a listening box for pupils to share any concerns with the School Council. Learning partner rules also help children learn how to respect other pupils. Oak Class (Reception) has circle time, which also helps children learn to respect classmates. Ash Class (Year 1) has a feelings board, which allows children to express their how they are feeling during the course of the day.
Tolerance of Those of Different Faiths and Beliefs:
This is achieved through enhancing pupils' understanding of their place in a culturally diverse society and by giving them opportunities to experience the diversity of the United Kingdom and around the world. Assemblies and discussions involving prejudices and prejudice-based bullying have been challenged by lessons in RE, PSHE and our anti-bullying week. The school visits the church for the harvest festival, Christmas carol concert and Easter performance. Children discuss the faiths and celebrations of children in their class. Learners also answer the register in different languages. RE lessons help children learn about different faiths and beliefs.