Early Years Foundation Stage - Reception
This is a child's first school so we work hard to ensure the transition is right for each child. Some will be excited and ready whereas others may need more time. Our team of very experienced teachers and our teaching assistant ensure they take the time to get to know families, so that each child will feel comfortable with the transition.
We help this process by:
Organising visits to our Reception class
Making home visits to meet families before they start school
Offering a full induction programme for children and parents
Offering a full time or part-time option when starting
Gradually integrating them into school assemblies and play times
We use the Framework for the Early Years Foundation Stage on which to base the opportunities for learning we provide. Emphasis is on learning through direct experience and we use a thematic approach to bring the seven key curriculum areas to life. There is an emphasis on learning through play. We also strongly believe children learn best if they enjoy what they are doing in class.
We have a large amount of space in our inside and outside classrooms. We operate a free flow system between the two spaces.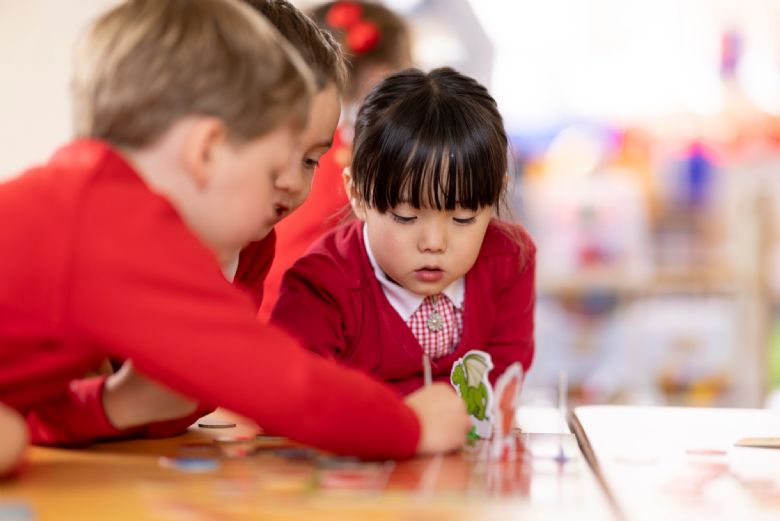 Prime Areas for Learning
Communication and Language through which children learn about listening, attention, understanding and speaking.
Physical Development which emphasises moving, handling, health and self-care.
Personal, social and emotional development through which children gain confidence and self awareness, the ability to manage their feelings and behaviour and learn about building effective relationships with others.
These are complemented by the Specific Areas for learning which encompass:
Literacy: Early reading and writing skills, explicit daily teaching of phonics, using the Letters & Sounds phonics programme, common and irregular words, reading and understanding simple sentences and talking about what they have read. Children will begin to use their phonic knowledge to build and write words and construct simple sentences.
Mathematics which is based around counting reliably from 1-20, understanding number order and beginning simple addition and subtraction. Children will also experience solving mathematical problems by talking about shapes, weight, capacity, time, money, halving and measuring and comparing everyday objects.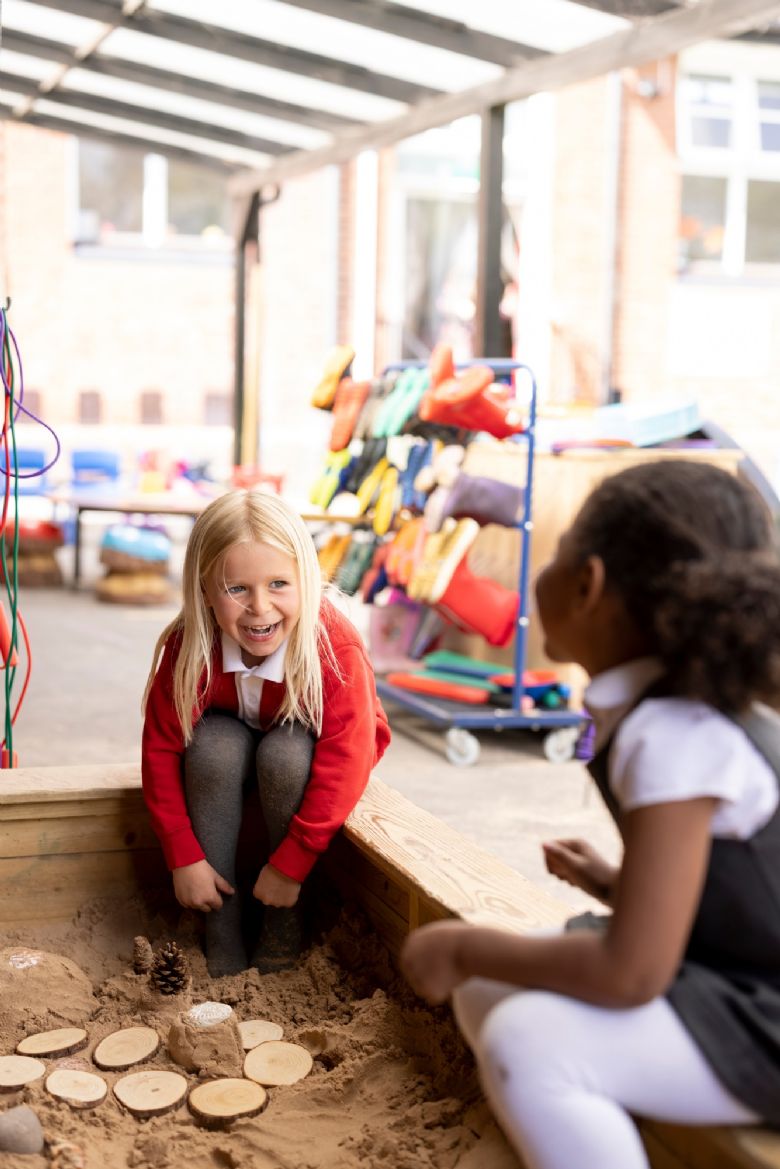 Understanding the world: This enables children to base their learning on what they understand of the world around us through talking about the past and present events within their own families, being aware of the differences between others and among families, communities and traditions. Children will observe the differences in their environment, learn about plants and animals and talk about changes. They will also use a range of different technologies, choosing and using for different purposes.
Expressive Arts and Design: Children will sing songs, make music and dance and explore a range of materials, tools and techniques to look at different colours, design and texture in their artwork. It is important, too, that children are given opportunities to be imaginative through art, music, role-play and stories.
Home and School Reading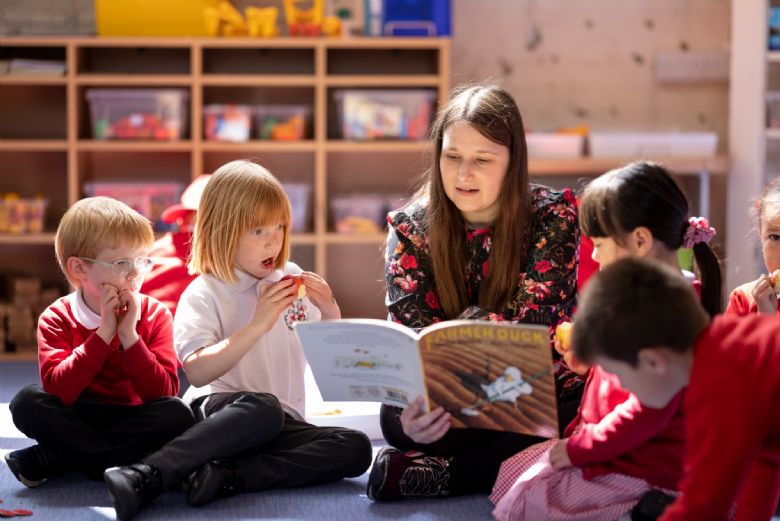 All children are included in group and individual reading sessions. Taking into account their ability, children will progress through our finely graded reading scheme books based on the phonic programme. Pupil progress is assessed continually using specific criteria at every level.
SEND
When a pupil has been identified with additional needs, their work will be differentiated by the class teacher to enable them to access the curriculum more easily. Teaching Assistant's may be allocated to specific groups/individual pupils during some lessons. If appropriate specialist equipment may be given to the pupil e.g., writing slopes, concentration cushions, pen/pencil grips or easy-to-use scissors.
This document gives you specific information as to the skills and knowledge that are taught in Oak Class over the year. For information about what is covered each term, please see the Annual Curriculum Map below.
If you would like to know more about our curriculum at Shalford please contact us via the school office.